Front Elevation Designs: Why Front Elevation Design is Important
What is Front Elevation Design?
Front elevation design of a house plan is a straight-on view of the house as if you were looking at it from a perfect center spot on the front of the house. It is also sometimes called an "entry elevation," t and it shows key features such as entry Varanda,  front doors, windows and any items that protrude from the home, like chimneys.
Architectural Design Drawing
Architectural design drawing is used by an architect and stakeholders' others for many purposes.
Purpose of Architectural Design Drawing
They include;
To develop a design idea into an aligned proposal.
To communicate concepts and ideas on paper.
To convince clients of the pros of a selected design.
To assist a building contractor to construct it based on design intent.
As a record of the design and planned project.
To make a record of a building that already built.
Architectural drawings are usually designed according to a set of procedures and details. This includes particular views, sections, floor plan elevations, site map, units of measurement, and scales.
Architectural drawings are important in the construction process of a given project. Elevation drawing on the other hand is quite vital in informing the owner and builder as well as an architect of the expected final project.
Again, it is critical in identifying unexpected problems around the corner such as a feature like an existing wall or tree that might interfere with an overhang or other elements of a structure's design.
.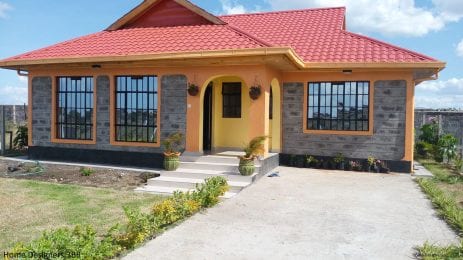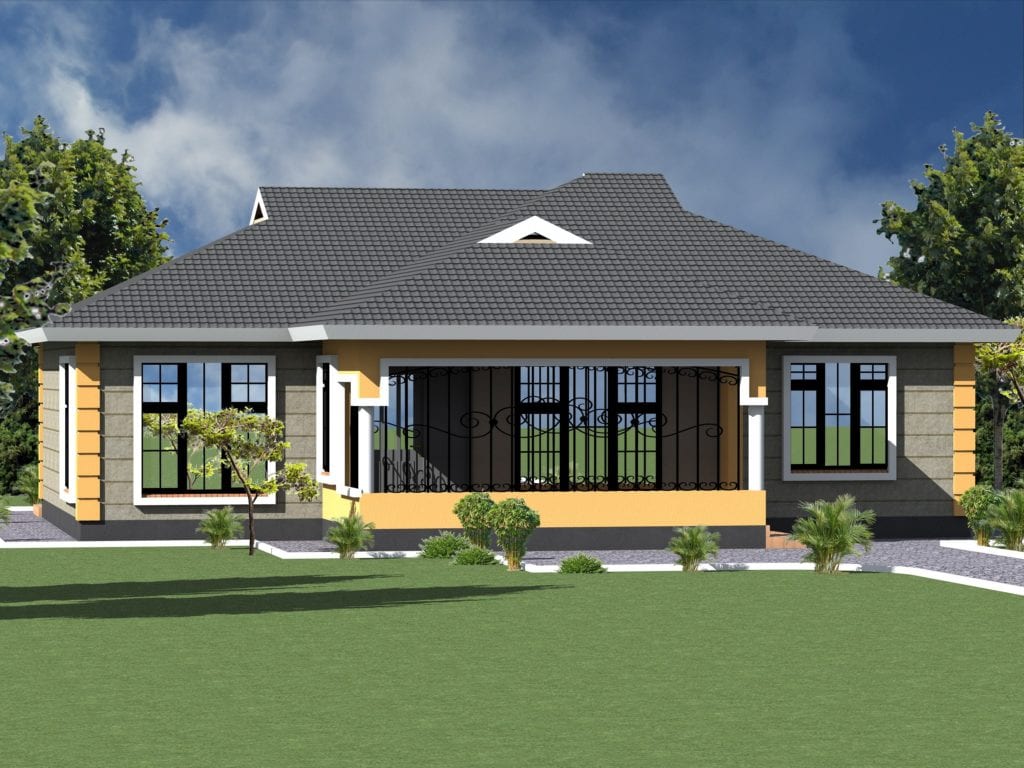 Elevation Design of House
Basically, a house elevation means getting a clear and impressive visual picture of upcoming buildings and has  4 parts; namely;
Front elevation, 
Right elevation,
Back elevation, and
Left elevation.
Elevations speak all about the upcoming projects, their architectural construction, design, material, space planning, decors, etc.
And front elevation is like getting a live picture of your would-be home, office, etc. way before the work is started. It gives us the pleasure to get introduced to the well-planned and well-designed landscaping, its visual impressions, placement of each and every exterior element and design.
For clients, it makes it very easy to understand the design presentation and gives a clear idea of every detail of the building.
 The front of the house is the part that makes the first impression, so choosing the right elevation for your new home is extremely important to make it stands out.  Choosing the right look can have big benefits, such as adding to the luxury of pleasing appeal to increasing the property value.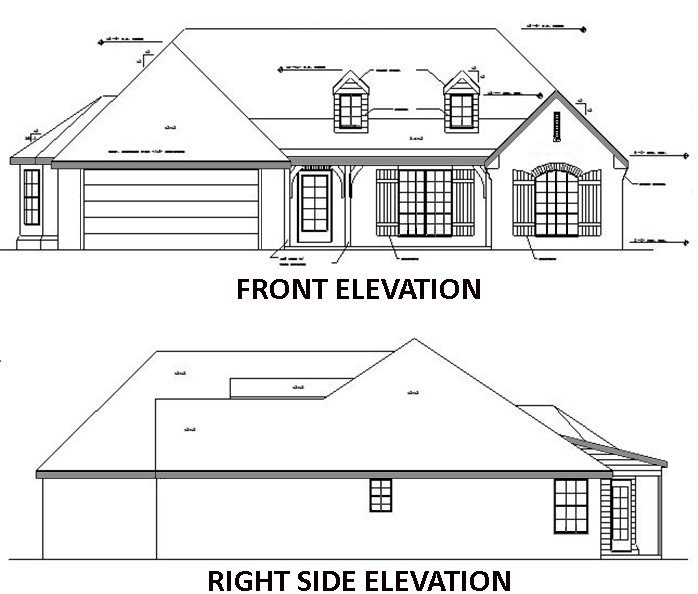 Most people want a home that is typically pleasing to the eye, yet complementary to the surrounding neighborhood.
Designing Front Elevation of the House
Designing the front elevation can be a complex process as it involves making decisions on the features, materials, authentic architectural themes and periods, and colors to balance the overall shape of the house.