Gable Roof Designs:Different Gable Roof Designs.
A gabled roof is a roof with two sloping sides that come together at a ridge, creating end walls with a triangular extension, called a gable, at the top. It can also be referred to as the A-shaped section of the wall that occurs between the two intersecting sloping sides
A gable roof is the classic, most commonly occurring roof shape in those parts of the world with cold or temperate climates. It consists of two roof sections sloping in opposite directions and placed such that the highest, horizontal edges meet to form the roof ridge.
A gable roof is a common roof type used for many building designs.  Gable roofs are an ideal design for areas with cold weather conditions as they can easily shed water  or snow, however they can prove problematic in high wind areas if the frames do not have adequate support.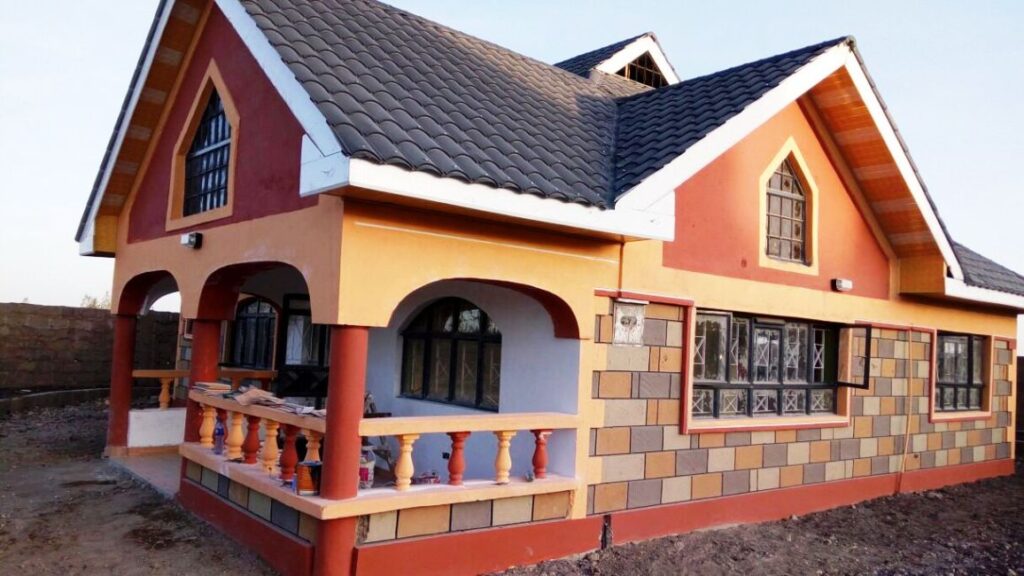 There are several variations of the standard gable roof, including:
Different Gable Roof Designs
Gable roofs are a popular roofing option for many home owners, with a variety of design options to select from.Choosing the right roof for your property is important for both aesthetics and functionality, so we've put together a guide to the different types of gable roofing designs here.
Box Gable Roof
Box gable roofs have a triangular extension at each end of the house, with the roof section boxed at the end. This design is extremely similar to the standard gable roof, but distinguishes the triangular section of the design more.
Front Gable Roof
A front gable roof is simply placed at the front of the house, with the front door typically placed under the gable. This is a common feature amongst Colonial-style homes, but is becoming increasingly popular as a design.
 Cross Gable Roof

A cross gable roof consists of two or more gable rooflines that intersect at an angle, most often with the two ridges placed perpendicular to one another. Houses with this design will often have a more complex layout due to the change in shape a cross gable roof will have on the house's structure. For example, homes with a cross gable roof may have separate wings, a larger porch, or an attached garage.
Gable Roof  with Shed Rood Addition
A typical alteration for an extension to an existing gable roof is to add a shed roof to the gable roof ridge. This hybrid design is a popular solution for property owners looking to extend, as it provides the opportunity for more headroom and space without having to completely alter the structure and aesthetics of the roof.
Dutch Gable Roof
A dutch gable roof is a hybrid of a gable and hip roof. The typical design composes of the gable roof being placed on top of the hip roof, providing more space within the loft. This is a popular design with many property owners, adding an enhancing aesthetic appeal to a house as well as providing the practical function of added space.
Advantages of a Gable Roof
Simpler to design & build
Less expensive than a hip roof
Provides more attic space than hip roof
Provides better ventilation with gable vents
Can be combined to form great roof designs
Disadvantages of a Gable Roof
More prone to damage in high winds
Design is "more plain" looking than a hip roof