How Much Does It Cost To Build 4 Bedroom Maisonette House In Kenya?
Building a maisonette in Kenya is considerably more expensive than in some other countries. The cost of materials, land, and labor can add up quickly.
However, there are many factors that will determine the final cost of your maisonette.
The total cost of building a 4-bedroom maisonette in Kenya can range from KES 6 million to KES 12 million.
Factors that affect the cost of Building a 4 Bedroom Maisonette in Kenya
In Kenya, the cost of building a house can cost you an arm and a leg. Prices of building materials are high, so you can expect to pay a considerable amount of money to build your home.
 Many Nairobi residents would prefer to own a house for themselves, rather than rent one. Nevertheless, it is possible to save money and build a four-bedroom maisonette on a small plot of land.
Living in an urban area is expensive, and living a good lifestyle is more expensive than it is in the countryside.
 A four-bedroom house in Nairobi can cost over Ksh7 million, while a similar house in the upcountry can cost up to Ksh 5 million.
Location is a key factor in cost. A maisonette in a prime location in Nairobi will cost more than one in a rural area.
Depending on the location, plots are smaller in Kenya. For example, in Ruaka, a one-acre plot will cost around Sh30 million, while a large one will cost around Sh60 million.
Even with the higher price, you should consider the climate, infrastructure, and utilities. If the land is too far from utilities, you can always buy another one. The cost difference is negligible if you build it yourself.
The size of the plot is another important factor to consider. There are many different zoning rules for the city, county, and state, which will dictate the design of your new home.
Building on a small piece of land will allow you to make decisions best suited for your needs. In addition to size, your budget will also determine the layout of your new home.
A four-bedroom maisonette in Kenya costs about 9M Kenya shillings.
The size and features of your maisonette will also affect the price.
Other factors include;
Land: This will be the biggest expense, and prices vary depending on location.  Nairobi is expensive, and a four-bedroom house could easily cost you an arm and a leg. Therefore, it is advisable to choose a rural site if you want to save money on the construction cost.
When deciding whether to build a four-bedroom mansion in Kenya, you should know how much the finished project will cost.
The price of the land varies significantly, depending on whether you are building in Nairobi or the countryside.
The cost of land depends on its condition and the size of the building. Building a four-bedroom mansion in Nairobi can cost up to Ksh6.7 million, whereas a similar house in the upcountry can cost up to Ksh5 million.
Construction materials: These will also vary in price depending on the materials used.
Labor: This will be the second biggest expense, and prices can vary depending on the contractor and the level of expertise required.
Finishing: This will include items such as flooring, painting, and electrical work.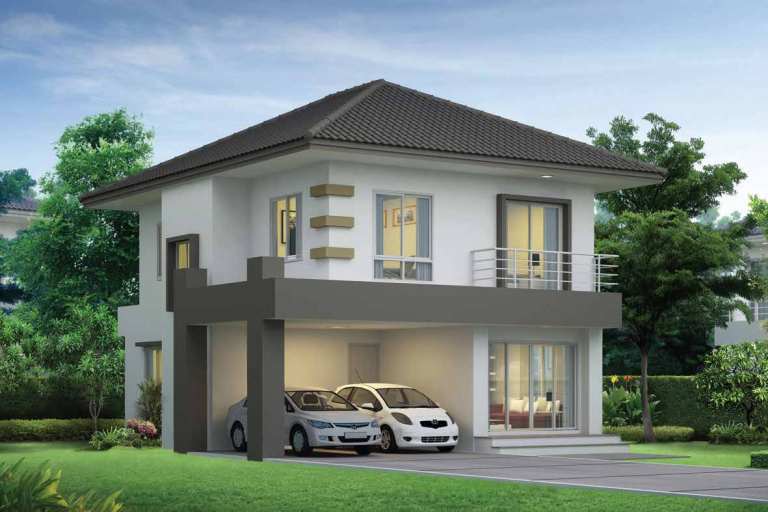 Cost Of Building A 4 Bedroom Maisonette In Kenya:  How big is a typical 4 bedroom house?
Construction of a four-bedroom maisonette in Nairobi costs approximately KES.7 million. The cost may vary depending on the location, contractor, and other related factors.
 A four-bedroom house is typically about 1,800 to 2,500 square feet (168-240 square metres) in size.
Generally, the cost of building a four-bedroom maisonette in Kenya ranges from KSh 5 million to KSh 12 million, depending on the quality of materials used.
Cost of land and building materials in Kenya are very expensive. While a three-bedroom Kenyan maisonette will cost about $4,000,000, a four-bedroom house will cost between $6,000,000 and-12,000,000. You should also consider the location of the property.