Types of doors
Types of Doors based on various classifications. A well-designed door is a simple way to add style to your home. We'll walk you through all of the options for both interior and exterior doors.
Types of interior doors and Exterior Doors
Timber/Wooden Doors
The Timber/Wood Doors is the most common interior door type. The room design must allow space for hinged doors to swing. Interior doors typically are lightweight and have two hinges; exterior doors are heavy and often use three hinges.
Panel Doors &   Flush Doors
A panel door is a classic style. It usually has three or four horizontal rails and three vertical stiles. The spaces between them are filled with thinner panels. Decorative molding (or some representation of it) called "sticking" surrounds each panel. The result is a richly textured look that is at home in both traditional and modern settings.
A flush door is a completely smooth door, having plywood fixed over timber frame which is comparatively light. The hollow core so obtained is often filled with a cardboard core material.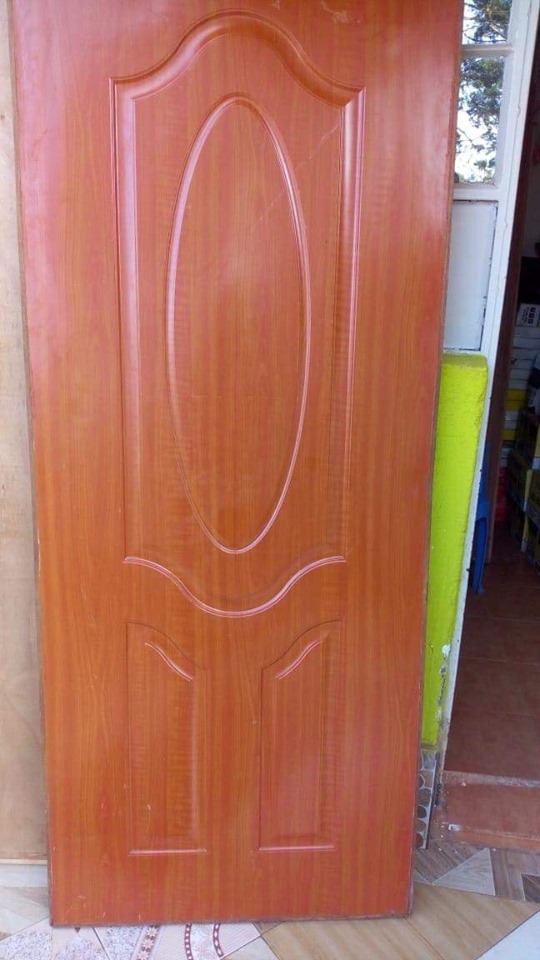 Flush doors are most commonly employed in the interior of a dwelling, although with some variations they are also used as exterior doors in houses.
Flush doors are commonly provided in houses these days due to the reasons of economy, pleasing appearance, durability etc and are commonly available in the market.
3. Steel Doors
Steel or other such metal construction has been used for years as they are efficient and are a sturdy option for exterior and interior doors alike. These doors can be either be solid or hollow.
It has been found to be a good substitute for wood and is being used extensively for making frames. The frames can be made out of angles, Tee, channels or pressed steel plates. Holdfasts and hinges are normally welded to the frame in case of steel frames.
Normal shutters made out of wood etc can be fixed on these steel frames.
Steel frames are quite popular and are being used extensively for houses and other locations as they are economical than the conventional wooden frames.
Steel doors can also be made in high quality in cold rolled mild steel, precision engineered. They are long lasting requiring minimum maintenance. They are available in beautiful shades with various wood grain texturing.
These doors are common in areas where security is of a greater concern.
4. PVC Doors
PVC is a common term for the product called Poly Vinyl Chloride. It is basically a plastic material commonly used for making various products including water tanks, pipes, fittings etc for houses. The use of PVC for the manufacture of doors has become very popular and a large variety of the same are available in the market in different colours and designs.
The advantages of using PVC doors are that they are termite proof, durable, anti corrosive, light weight, moisture resistant etc. They are also easy to fabricate and install.
However they are not suited for entry doors as they are very light in weight, not weather proof like wooden or metal doors, also they cannot resist the harsh environmental conditions.
Such doors are available in the market and can prove to be economical when compared with wooden doors.
Nowadays windows are also being made out of PVC products and are available in the market.
5. Aluminum Doors
Aluminum is a metal which has been put to a large number of uses due to being light in weight.
A large number of products made out of aluminum are available in the market including doors, windows, partitions, curtain walls etc.
Aluminum frames for doors and windows have the distinct advantage of resisting difficult environmental conditions. Being light in weight they transfer less loads to the foundations. Aluminum frames are not affected by termites and as such they are longer lasting.
Doors and windows made out of aluminum can be side hung or sliding and are suitable for exterior or interior locations.
Aesthetically they are quite pleasing and are quite economical in the long run.
HPD Consult      [email protected]
HPD +254722888721